Group Health
Return to information.

Michael Glasser
Return to information.

Michael Glasser, Insurance Broker License #0D12569
Tel: 415-992-9374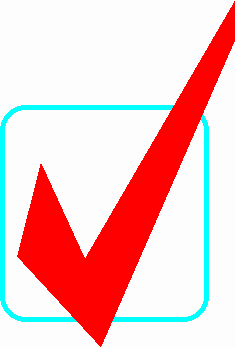 How employers benefit from offering group health insurance.
Our recovering economy has not only made it easier to find a job, but it has also improved health coverage for employees of small businesses. For all the talk about how small businesses have been forced to drop medical coverage for their employees because of continued double digit price increases, the vast majority of small firms are still offering such insurance.
A recent survey showed that small businesses are no longer able to compete effectively for employees without offering the kinds of benefits that larger employers traditionally can provide.
Fully 82% of small business employers offer medical coverage to their employees. Additionally, 40% of small business employers offer a dental plan to their employees, while 10% provide a vision plan.
The costs of administering benefits such as medical, dental and vision care can often be burdensome to the small business owner. The cost of not providing such benefits is even higher - the loss of good employees.
Choice of doctors is most important.
One of the most surprising findings of the survey concerned which factors firms found most important in selecting a plan. Results indicated that small businesses seem to be more concerned about the kind of medical service employees will receive, rather than how much the plan will cost them. Fifty-seven percent of small businesses said that a medical plan's choice of doctors was the most important factor for them when choosing a health plan. Price (46%) was the second most cited factor when choosing a health plan, followed by benefits (32%), and location of hospitals and doctor offices (13%).
Employees sharing costs.
The small business survey also found that 52% of small business employers pay 100% of the medical plan, while only 5% of employers' medical plans are 100% employee-paid.
A comprehensive review of your business is the first step for offering group health insurance. A professional insurance broker can offer your company a variety of plans that will suit not only the employer but the employee as well. There are many factors that can determine the coverage you offer for your small business. A professional can evaluate your group and recommend the best and most cost efficient way to access these benefits.
Let's do the math.
The overall benefit for the employee can not be measured. The cost of going to the hospital is an average of $4,000/day; maternity fees for a woman without coverage could cost as much as $40,000. The benefit for the employer aside from having satisfied employees is a substantial savings compared with giving a paltry $1/hour raise. A typical PPO with a major insurance carrier for an employee age 34 costs $149 monthly. This amounts to $4.89/day for the employer. A salary increase as low as $1 an hour is more costly to the employer than paying for health insurance. Tax benefits are also available to small businesses contributing 100% to the employee's health benefit.